The below booklet served as an accompaniment to my graduate showcase during November at Vega School Cape Town as it documents some of the brand strategy, marketing management and research oriented work covered throughout a year of postgraduate studies.

My showcase exhibition followed an interactive take on the theme 'perspective'.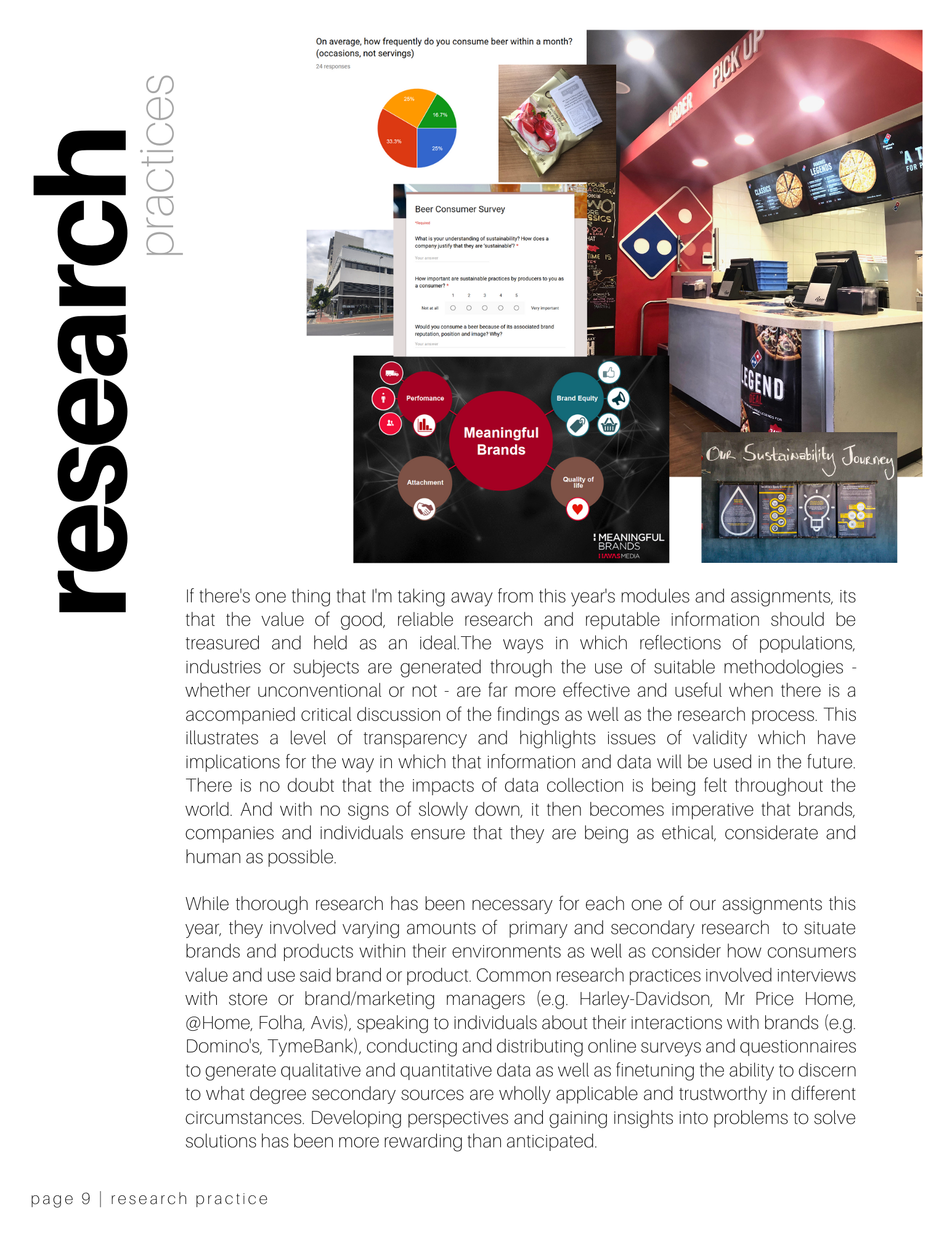 perspective
is what we all bring to the table
Faced with the challenge of conveying what this year meant to me in an exhibition, I turned on experiences and lessons learnt throughout the year to come to the realisation that we're in a constant state of sharing, gaining and shifting our perspective. While reflecting on the different kinds of conversations and moments I shared with people around me, its clear that intention, relevance and medium become key themes in considering how work will be created and how that work should live.

It then felt appropriate to demonstrate the multiples ways in which we, as individuals, tend to perceive, see and act in a visually-stimulating and interactive way. With this concept further echoed by the words of Henry David Thoreau, "the question is not what you look at, it's what you see", the tone was set for how I envisioned people to peel off tape or scratch away paint to reveal images in their fullness. This went a level further with the mirror as a centrepiece and an accompanying notepad asking people to share their perspective - on what they saw in themselves, others and the images.