"It's never too late to learn"

sunset scenes from El Retiro Park (left) and the Circulo Bella des Artes rooftop (right)

MACBA: Museu d'Art Contemporani de Barcelona

sculptures from Jaume Plensa's exhibition commemorating three decades of his work (above & below)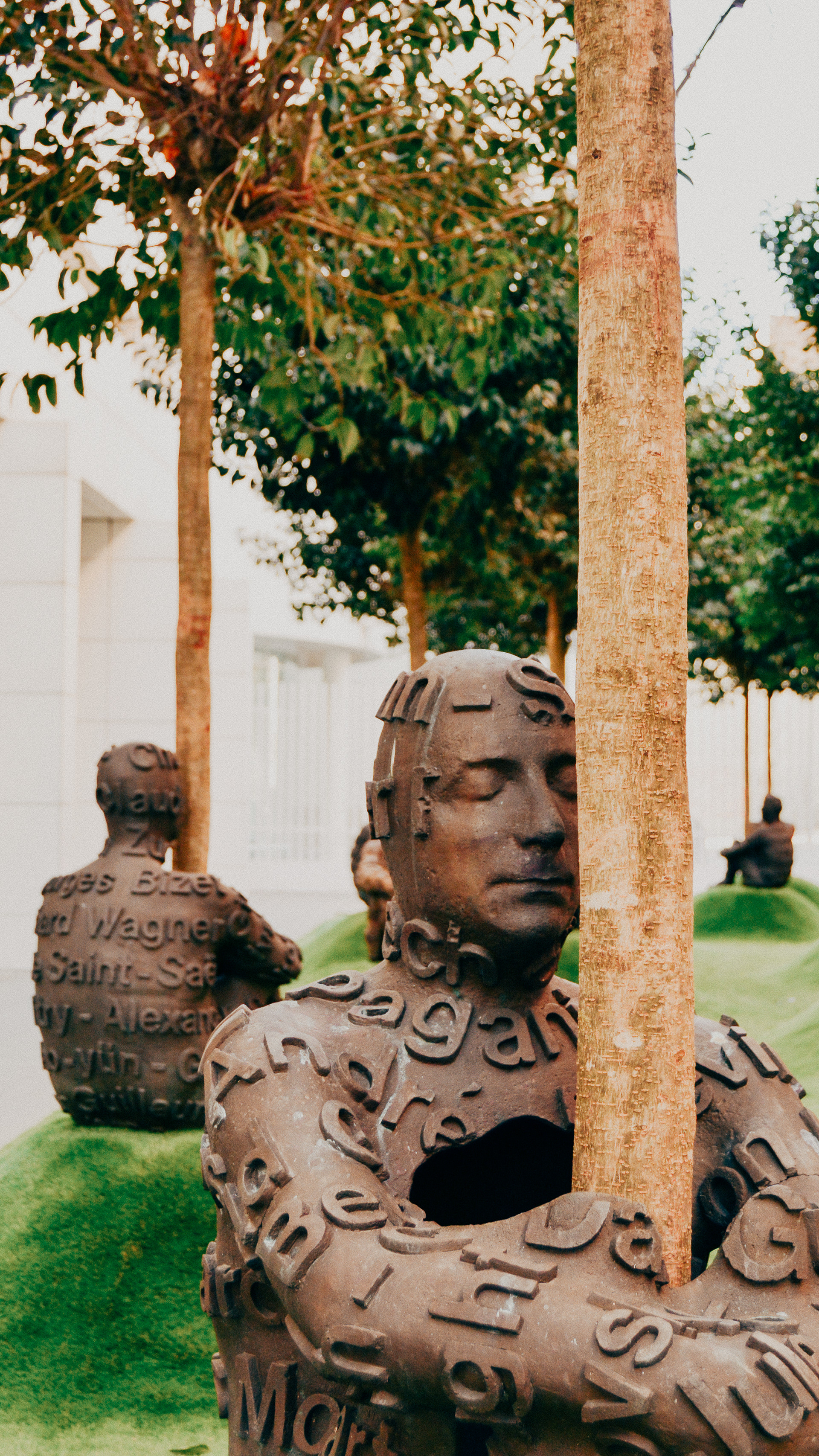 I really didn't want to say much about the images at the beginning but rather let them speak for themselves. 

That being said, here's a bit of context...
All these images were captured while on a family vacation to Europe during December 2018/January 2019. I felt like a kid again in being exposed to another world that was new to me. I guess it helps when the mindbogglingly intricate and expansive buildings of Antoni
Gaudí
are treated as everyday eyecandy.
Seeing art pieces that I had studied in high school up close and personal truly felt surreal. Works like Picasso's Guernica, Mark Rothko's engulfing blocks of colour as well as collections exploring Surrealist, Cubist and Impressionist takes on life opened my eyes to the wonders of human expression. It played on this link between my past and present, creating a sense of limbo by traversing between these different points in time.
Beyond the arts, being thrown into the tastes and scenes of Spanish culture led to some truly fruitful experiences and wholesome moments with my most loved ones. From aromatic paellas and tasteful pastries to as well as taking numerous wrong turns as we lost direction through the city, Spain proved to me that there is magic in the ordinary.
See more of my portraiture and event photography on
Instagram
See more eclectic collections of images and experiences on
VSCO